All trademarks belong to their respective owners.
Get Game
Review League of Legends: Wild Rift
League of Legends: Wild Rift game that has quickly become one of the most popular games on the market. The game is a mobile version of the popular PC game, League of Legends, and was released by Riot Games in 2020. The game is free-to-play and offers in-game purchases. The objective of the game is to destroy the enemy's nexus, which is located in their base. Players must work together to take down enemy towers and minions to reach the enemy nexus. The first team to destroy the enemy nexus wins the game.
Graphics
The graphics in League of Legends: Wild Rift are top-notch and provide an immersive experience for the player. The game is set in a fantasy world and the characters and scenery are well-designed and detailed. The graphics are also well-optimized for mobile devices, so the game runs smoothly on most devices.
Gameplay
The game is a 5v5 MOBA (multiplayer online battle arena) and players must work together to destroy the enemy team's base. There are three lanes on the map and players can choose to play as one of over 50 different champions, each with their own unique abilities. The game is easy to learn but takes time to master.
Multiplayer
League of Legends: Wild Rift offers a great multiplayer experience. The game can be played online with friends or against other players from around the world. The game also has ranked mode, so players can compete to climb the ranks and become the best player in the world.
Replayability
Great game League of Legends: Wild Rift that offers an immersive experience with excellent graphics and gameplay. There is a lot of content in the game, such as different champions to play, ranked mode, and daily quests. The game is also constantly being updated with new content, so there is always something new to experience.
Conclusion
The multiplayer is great and there is a lot of content to keep players coming back. The in-game purchases are not necessary to win, but they can help you progress through the game faster.
I would recommend this game to anyone who enjoys MOBA games or is looking for a new game to play
Pros
Great graphics and animations
Highly competitive gameplay
Easily one of the best mobile MOBA games available
You can play with your friends
Interesting mechanics
Can be played for a long time without getting bored
A lot of people play it, so you'll always find someone to play with
It's free to play
It's a very fast-paced game, so it's exciting and challenging.
Cons
The game is not new, it has been out for a long time
It's a very competitive game, so it can be stressful
It's easy to get addicted and spend too much time playing
It's not very easy to learn, so it can be frustrating for beginners
It's hard to find time to play if you have a busy schedule
It's easy to get tilted (angry/frustrated) if you're losing.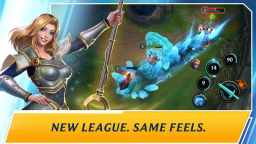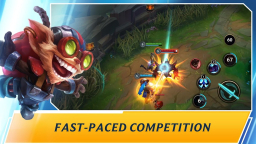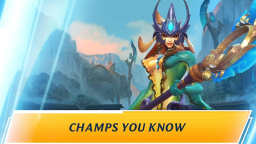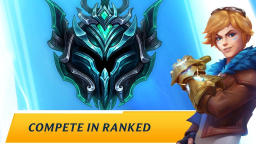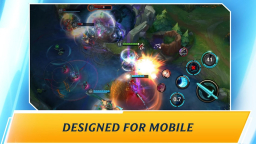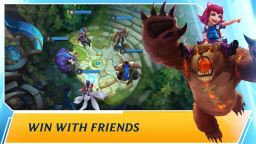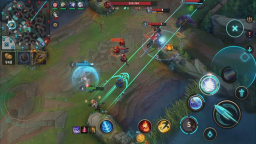 Image source - play.google.com