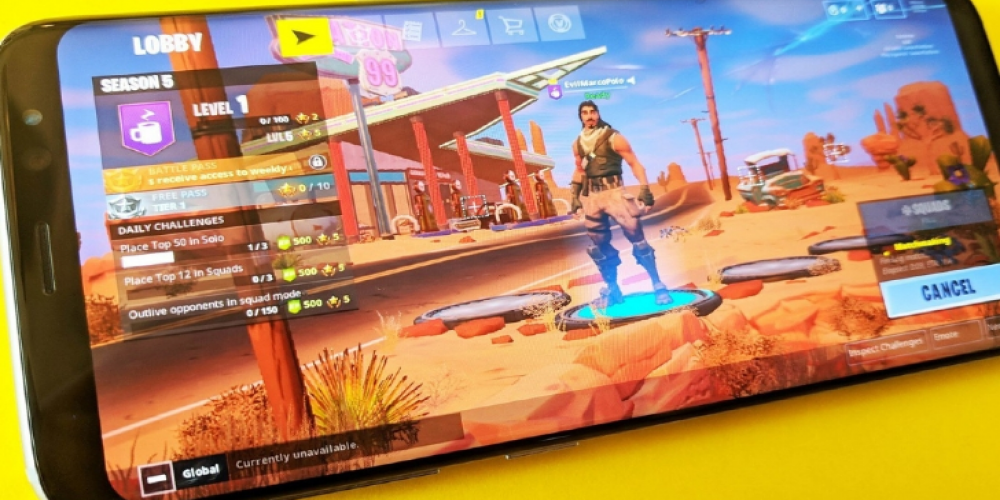 ortnite is undoubtedly one of the most popular battle royale games right now, with millions of players around the world. However, if you're looking for something a bit different and want to try something new, then here are five of the best alternatives to Fortnite on mobile that you should check out.
1. PUBG Mobile
PlayerUnknown's Battlegrounds (PUBG) is an online multiplayer battle royale game developed by PUBG Corporation and published by Tencent Games in 2017. Since its launch, it has become one of the most popular mobile games in the world due to its intense graphics and realistic gameplay experience. The game puts up to 100 players against each other on a remote island, where they must scavenge for weapons and supplies while fighting off other players in order to be the last man standing. With a variety of weapons and vehicles available, as well as various maps that can be played across multiple platforms, such as iOS or Android devices, this is definitely worth checking out if you're looking for an alternative to Fortnite on mobile devices.
2. Call Of Duty: Mobile
Call Of Duty: Mobile was released in 2019 by Activision Publishing Inc., which quickly became one of the most popular first-person shooter games available on both Android and iOS devices due to its stunning graphics and smooth gameplay experience. It offers various game modes such as Battle Royale mode, where up to 100 players fight against each other using various weapons like guns or explosives; Multiplayer mode, which lets you team up with friends; Zombie mode, where you fight against waves of zombies; and more! If you're looking for an immersive battle royale gaming experience similar to that offered by Fortnite, but with better graphics quality, then this might just be what you're after!
3. Garena Free Fire
Garena Free Fire was released in 2017 by 111dots Studio LLC, and since then, it has been downloaded over 500 million times from Google Play Store alone! This fast-paced tactical action game allows up to 50 players at once who parachute onto a remote island full of loot boxes containing powerful items such as grenades or medical kits while trying their best to survive till they have crowned champions - making it one of the most exciting alternatives available right now when compared alongside Fortnite's classic battle royale format!
4. Creative Destruction
Creative Destruction was developed by ZuoMasterDeveloper Co Ltd back in 2016 but only recently gained popularity due mainly because it features many similarities with Epic Games' very own hit title - albeit with higher graphical fidelity than ever before seen before in any similar type genre titles! This sandbox survival shooter puts your creativity into use thanks to its building mechanics, whereby traps can be created using resources gathered throughout each match, adding even more depth to the already impressive gaming experience provided within Creative Destruction's universe!
5. Knives Out
Knives Out was developed by NetEase Games back in 2018 but only began gaining traction among gamers towards the end of 2020 following the release highly acclaimed sequel "Knives Out 2". Its original predecessor still remains an extremely popular choice for those seeking a fast-paced action-filled alternative, much like what is seen within long-running series H1Z1/King Of Kills/PLAYERUNKNOWN'S BATTLEGROUNDSTM however, instead featuring a wide array of settings ranging from forests snow-covered tundra all way urban cityscapes giving great variation suit every taste preference imaginable no matter how picky may happen to be!
All five of these titles offer a unique take on the traditional Battle Royale formula pioneered by none other than the beloved flagship titleFortnight hence why they've managed to maintain a huge player base despite the presence of countless competitors market today!
Whether you prefer intense close combat situations provided KnivesOut Garena FreeFire opts more strategic approach found within CreativeDestruction, they're sure to find the perfect fit for needs and wants regardless of skill level amongst these fantastic alternatives out there and compete alongside the epic household name itself!