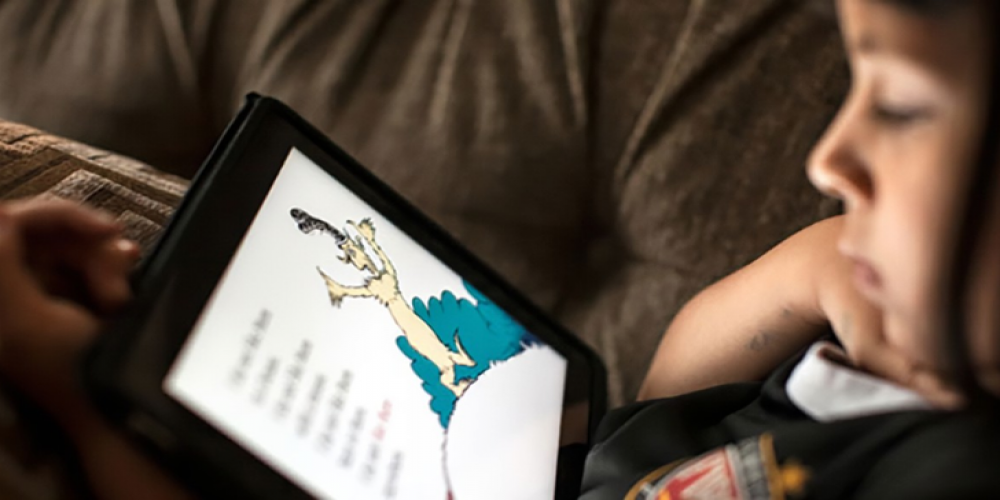 Reading books is an enjoyable pastime for many people. For those who don't have the time or access to physical books, book-reading apps are a great way to stay engaged with literature. Book reading apps allow users to browse through thousands of titles from their own devices, providing an accessible platform for readers everywhere. In this article, we will discuss five of the top book-reading apps available today.
Kindle App by Amazon
The first app that comes to mind when thinking about book reading is the Kindle app by Amazon. This app has been around since 2007 and has become one of the most popular platforms for e-book readers worldwide. The Kindle app allows users access to over 1 million different titles in both fiction and nonfiction genres at any given time. It also provides features such as personalized recommendations based on your past purchases and ratings, cloud storage for downloaded files, text-to-speech conversion capabilities, adjustable font sizes, dictionary integration, bookmarking options, and more!
Nook by Barnes & Noble
Nook is an e-reader developed by Barnes & Noble which allows its customers access hundreds of thousands of books within their catalogs, both online and offline readings with their mobile devices anywhere they may be located. The Nook also offers various features such as a night mode option which reduces eye strain when you're reading late into the night; free samples so you can read before buying; subscription services like magazines or newspapers; ability to purchase audiobooks directly from Audible; 'read aloud' feature that reads entire pages out loud (great for children) as well as highlighting words while it reads them; sharing passages with friends via social media outlets etcetera!
Kobo Books App
Kobo Books is another popular e-reader that specializes in offering its customers a wide selection of English language titles from major publishers around the world, including HarperCollins Canada and Penguin Random House UK, among others. Kobo also offers features such as curated collections based on topics or authors you'd like to explore further; personalized recommendations tailored towards your individual preferences/history; inbuilt dictionary functionality; audio/text synchronization capabilities (for those who prefer listening rather than just simply reading); separate profiles for multiple users in case you want share your device with someone else, plus much more!
Scribd – Unlimited Access At A Small Monthly Fee
Scribd is another fantastic option for those who are looking for unlimited access to hundreds of thousands of different titles at an affordable monthly fee instead of buying individual ebooks one at a time like with Amazon Kindle or OverDrive services mentioned above do offer some free content but not nearly same amount variety found under subscription plan offered here With Scribd readers can browse through massive selection novels audiobooks magazines comics newspapers and even sheet music depending what type material they're interested checking out the best part about the whole thing though price tags small fraction what would pay purchasing items separately making great bargain anyone trying to fill up their device quickly cheaply.
Apple Books – An Easy Way To Find Great Content Quickly And Easily
Apple Books is yet another great option if your primary device happens to be an iPhone, iPad, iPod Touch another Apple product Instead of getting bogged down with menus overloaded with text like competing services tend to offer, and this platform provides a sleek, intuitive user interface which makes finding exactly what need breeze simply open up select category pick genre start exploring vast collection works instantly Whether want dive into latest fantasy novel get lost classic poetry piece look no further than Apple Books make happen fast easy fashion.
Conclusion
All in all, these five applications provide plenty of opportunities to discover new worlds through stories without ever leaving the comfort of you are home. Whether looking to curl up a classic novel or an old favorite author immersing yourself in an exciting new adventure, and discovering something entirely unexpected -- there's truly something everyone can appreciate here. So if you need to break away real-world while taking to look through some of these amazing book reader applications – you are guaranteed to find whatever it may be looking for!