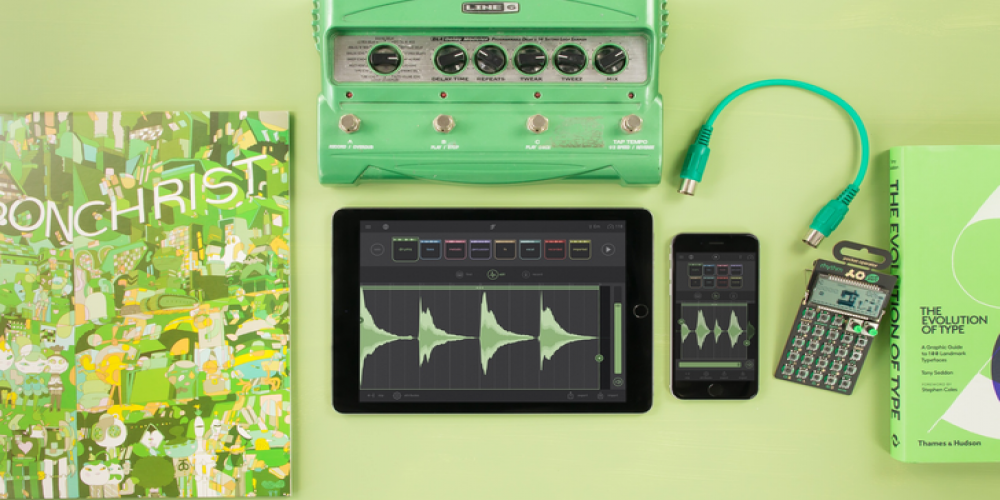 Whether you're a music lover, a professional sound engineer, or just looking to get the most out of your phone's audio capabilities, there are hundreds of great sound processing apps available on the App Store. Many of these offer powerful features that can help take your audio experience up a notch. To make it easier to find what you need, we've rounded up some of our favorite sound-processing apps specifically designed for iPhones. From creating custom ringtones and DJing tracks to boosting bass and mastering finished projects, these five apps will help you get the most out of your device's audio potential.
Audio Evolution Mobile Studio - Mix & Master Like A Pro
If you're serious about creating high-quality mixes or mastering completed tracks on an iPhone, then Audio Evolution Mobile Studio is a must-have app. This multi-track digital audio workstation (DAW) offers all kinds of recording and mixing options along with virtual instruments like drum machines and synths for more advanced users. With its intuitive interface and range of effects plugins, this app makes it easy to record, mix, master, and share complete projects from start to finish – no matter where you are!
Audiobus - Connect Multiple Music Apps Together
For those who want more flexibility when working with multiple music production tools at once then, Audiobus is an essential app. It lets users connect compatible music apps together via virtual cables so that they can be played in any combination desired – perfect for anyone who wants greater control over their live performances or studio sessions without having to switch between multiple devices or screens at once. Plus, Audiobus also includes an extensive library full of sounds so that users can easily create their own unique compositions without ever leaving their phones!
AmpliTube 4 - Add Realistic Amp Simulation To Any Track
If guitarists want access to realistic amp simulations right from their iPhones, then AmpliTube 4 has them covered! This amazing app allows players access over 100 different amps plus dozens of stompboxes/effects pedals in one place, making it easy to customize every aspect of their tone without having to haul around bulky gear all day long! Additionally, AmpliTube 4 also comes bundled with built-in tracking software so that musicians can record directly into the application itself – making it easier than ever before when recording ideas on the go!
Gadget - Create Unique Ringtones & DJ Tracks Instantly
Last but not least, Gadget is an awesome all-in-one toolkit jam-packed with features specifically designed for DJs and producers alike! Its "Gadgetizer" mode allows users quickly create custom ringtones (or even entire hip hop tracks!) by simply selecting from preloaded samples along with various effects options, while its "DJ Mode" helps novice spinners step up their game by mixing two songs together in real-time using three decks per track plus crossfaders too!. Whether you're looking for something simple like creating unique ringtones or going deep into live performance editing, Gadget truly has something for everyone in search of quality sound processing tools on iOS devices today!
iZotope Spire Studio
One of the most popular audio processing apps for iPhone is iZotope Spire Studio. This app offers a wide range of features designed specifically for mobile production, including multi-track recording capabilities, onboard editing tools such as pitch correction and EQ adjustments, as well as support for external instruments like microphones or MIDI controllers. Additionally, iZotope Spire Studio boasts an intuitive user interface that makes it easy for even novice users to get up and running quickly with minimal setup time required.
Whether you're looking record high-quality songs or just play around with some basic production techniques – these five sound processing apps should give plenty of options to explore no matter what level your experience is currently at!