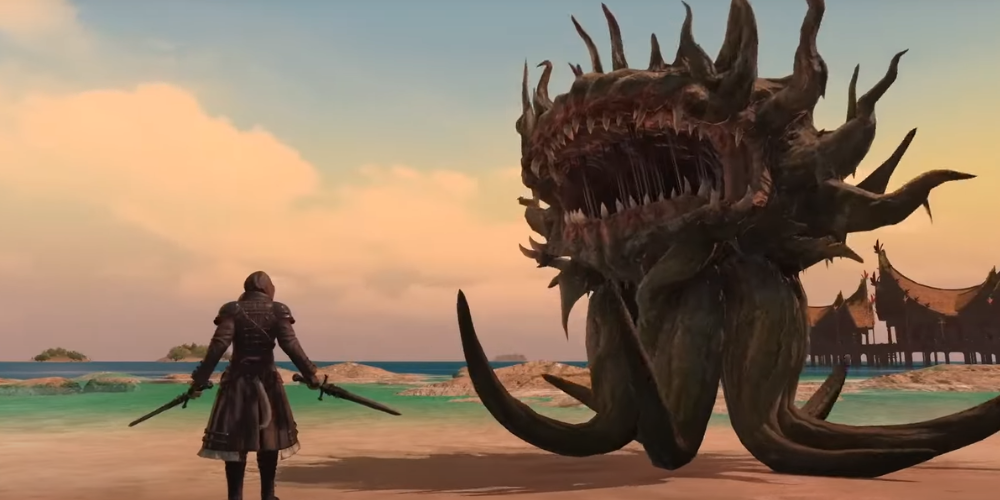 In the recently held London Fan Festival, Final Fantasy 14 fans received an exciting revelation. A new melee damage dealer class, known as the 'Viper,' was introduced for the first time. Making its debut in the much-anticipated expansion of Dawntrail, Viper is set to be the first among two new classes. Gamers around the world have been eagerly awaiting more knowledge about the new additions since their tease at the Las Vegas Fan Festival back in July, and this announcement has set the fandom abuzz.
'Viper' promises a fresh and satisfying experience for the players. Defined by Square Enix's localization supervisor Michael-Christopher Koji Fox as "technically demanding but highly stylish," this job is sure to bring a unique twist to the combat. Players can dual-wield single blades for quick, agile attacks, and the real kicker — combines them into one magnificent blade for crucial striking power.
The festival's director and producer, Naoki Yoshida, costumed in the new class gear, does a fabulous job of bringing the character to life. With a brown and white ensemble, multiple belts across the chest mimicking Tetsuya Nomura's signature style, silver shoulder plates, and the unmistakable air of a pirate, the Viper's aesthetic oozes adventure and exploration, perfectly in tune with Dawntrail's overarching themes.
The journey of Viper begins at level 80 from one of the main starting cities — Ul'dah. This class will be a splendid pick not just for veteran melee players but could be a delightful change of pace for dual-wielding Ninja players as well. Square Enix's continual effort to expand variety and gameplay options is a testament to its commitment to its players.
While Viper stole the limelight at the London Fan Festival, there is more to look forward to. Yoshida has promised to unveil Dawntrail's second new class at Japan's Fan Festival in January 2024. Until then, players will be left guessing and hoping. With the introduction of Viper, the expectations are only higher for what's to come next.