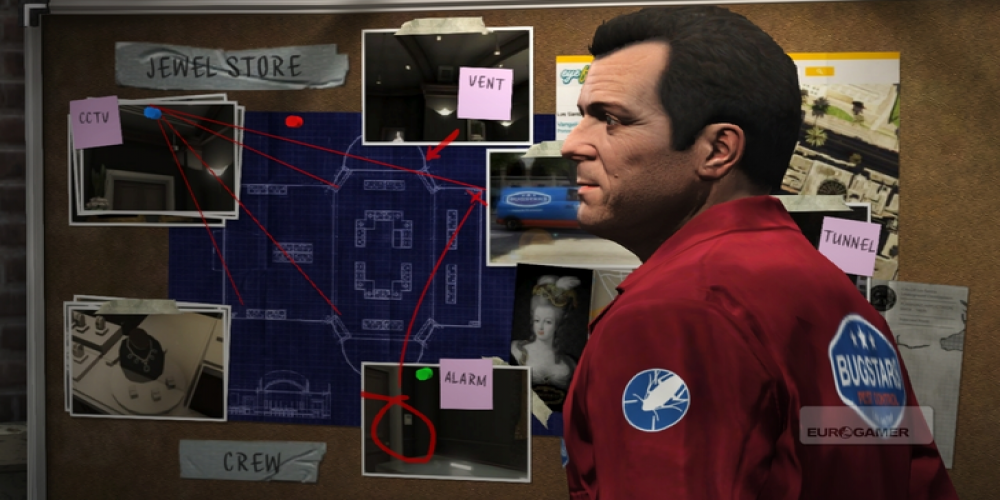 Grand Theft Auto V (GTA V) is an incredibly popular open-world video game that has been around since 2013. It's a beloved title for many gamers and continues to remain one of the highest-rated games of all time. While it is available for several platforms, it isn't available on mobile devices. If you're looking for GTA V alternatives that can be played on your mobile device, this article is perfect for you! We'll cover five of the best games, like GTA V, that are available to play right now and discuss how they compare to each other in terms of story, graphics, gameplay, and more.
The first alternative we will look at is Gangstar Vegas – Mafia Game. This game offers a unique blend of action adventure with RPG elements set in an open-world simulation environment. The story follows a character named Jason Malone, who must fight his way through a city full of crime gangs while becoming increasingly powerful along the way. The graphics are quite good, and there are plenty of missions and side activities to keep players entertained, as well as mini-games like poker or slot machines which offer some variation from the main questing experience.
The second alternative we will look at is True Crime: Streets Of LA. This game puts players in control over former police officer Nick Kang who has been framed for murder by his own department and must use any means necessary to clear his name while fighting off criminals across Los Angeles' criminal underworld. It features impressive 3D visuals along with fast-paced gunplay making it quite exciting throughout its lengthy campaign. Players are free to explore the city at their leisure, engaging in side activities such as street racing or helping out citizens in need if they choose. There are also plenty of customization options that add even more replay value beyond just completing missions which makes this one stand out from other similar titles.
Thirdly we have Grand Gangsters 3D – Open World Crime Simulator, which takes place within Miami City, where players become a gangster attempting to make money through illegal means such as robbery, drug dealing, etc. The visuals here aren't too great, but they get the job done, especially when considering that this title offers some truly unique gameplay mechanics, including car hijacking, running away from police chases, using guns during shootouts, etc. There are also loads of customization options so players can create their own characters adding depth beyond just shooting stuff up.
Fourthly there's Payback 2 – The Battle Sandbox, whose core focus lies upon vehicular combat with tons of different kinds of vehicles ranging from cars, tanks, helicopters, boats, etc. Even though it's not technically an "open world" game per se due to its levels being separated into different zones still manages to feel extremely expansive thanks to a variety of content within each sector, such as races, deathmatches, capture flags destruction derbies various types of challenges against AI opponents plus much more! Players can also customize vehicle performance parts and weapons load-outs giving them an edge no matter what situation arises, making sure every battle is an intense and exciting affair!
Finally, our last pick would be Six Guns – A Wild West Adventure Game set in Arizona, Nevada which sees protagonist Buck Crosshaw put together a ragtag group of outlaws in order to bring justice to lawless lands filled with bandits and corrupt sheriffs alike! It's fairly linear compared to other titles mentioned but still manages to provide hours of fun due amount of tasks and objectives present scattered across the landscape plus, the decent visual design brings the whole experience to life, further immersing the player right into the middle of the wild west shootout!
All these five games may not be exactly comparable with GTA V but they do offer similar experiences involving action-adventure role-playing elements, open worlds customization options, and various missions side activities, thus proving great alternatives for those wanting something similar yet portable enough to play any time anywhere on their mobile device!