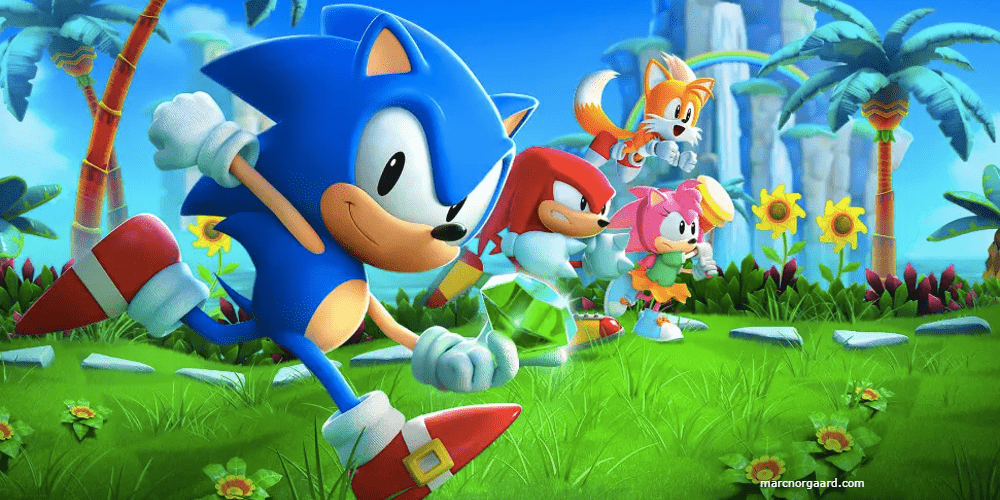 The gaming community is set to be electrified this fall, with Sonic Superstars' release confirmed for October 17th. This latest addition to the Sonic franchise will showcase its unique features and nostalgic 2D gameplay on various platforms, reaching a wide spectrum of gamers around the globe.
While the gaming industry continues to furnish us with graphically intense and complex games, Sonic Superstars dares to present a different route. Mirroring the undemanding yet irresistibly engaging games of the past, Sonic Superstars runs smoothly at 60 frames per second on the Nintendo Switch, as confirmed in earlier announcements.
Sonic Superstars will be launched on PC, PlayStation 5, PlayStation 4, Xbox Series X, Xbox Series S, and Xbox One on the same day, ensuring that no gamer is left out of the thrilling ride.
Sonic Superstars' engineers have dedicated ample time and effort to preserving the essence of the Sonic series' glory days while offering new elements to intrigue modern gamers. The game is a perfect mixture of tradition and innovation, offering depths unexplored in previous titles within a familiar sonic environment.
At its core, Sonic Superstars is essentially a tribute to the retro 2D Sonic games. It allows gamers to navigate Sonic, Tails, Knuckles, and Amy in a riveting quest to conquer challenges posed by Doctor Eggman and Fang the Hunter on a new frontier, the North Star Island. The game intricately combines the joy of collecting rings, navigating loops, and completing Special Stages — reminiscent of the classic Sonic outings of the 90s.
In conclusion, Sonic Superstars is all set to make waves with its universal availability and nostalgic gameplay style. Its release on various gaming platforms on October 17th is anticipated to reach and delight a diversified audience. The simplicity, engaging content, and a return to its 2D roots make Sonic Superstars a potential flag-bearer of classic gaming in this new age.