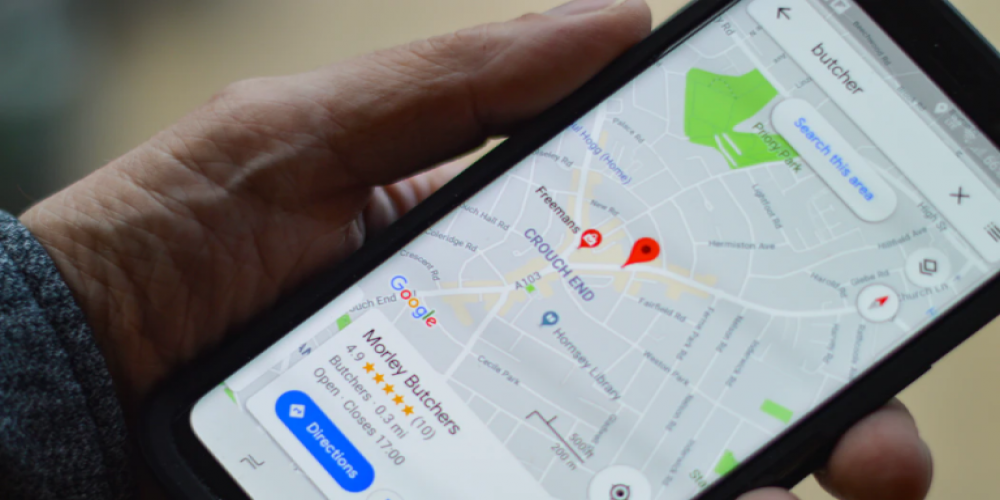 Yes, we all know how great it feels to take virtual trips with Google Street View, find recently renamed streets and towns by their old names, and just watching maps while zooming them in and out.
There is more to Google Maps, though. For example, the app can be used as a full-fledged navigator with social features, regardless of whether you're driving or riding public transport. Here are some tips that make Google Maps more useful.
Live View Shows the Way
Live View serves more than your curiosity. For example, if you're just blocks away from where you head, and you are not sure how the building you need looks, you can just use Live View. It only works in Walking Mode to prevent road accidents, so to use it, you must be on your feet rather than behind the wheel. So, do the following:
Set your destination and let the app build your route by tapping Directions.
Choose Walking as your method of transportation above the map.
Under the map, tap the Live View icon.
Then point the camera around you until you see the big blue arrow that shows you the way. The app will also display the name of the street it detects. This is how augmented reality works in everyday life.
Some places are still not covered with Live View support, though. If you mishappened to be in such a place, the icon would not be active. But Google Maps can help you even through harder situations.

If you have some time before leaving home, you can use Street View similarly. As you recognize the buildings and the sights, you won't even have to reach for your phone as you approach.
Offline Maps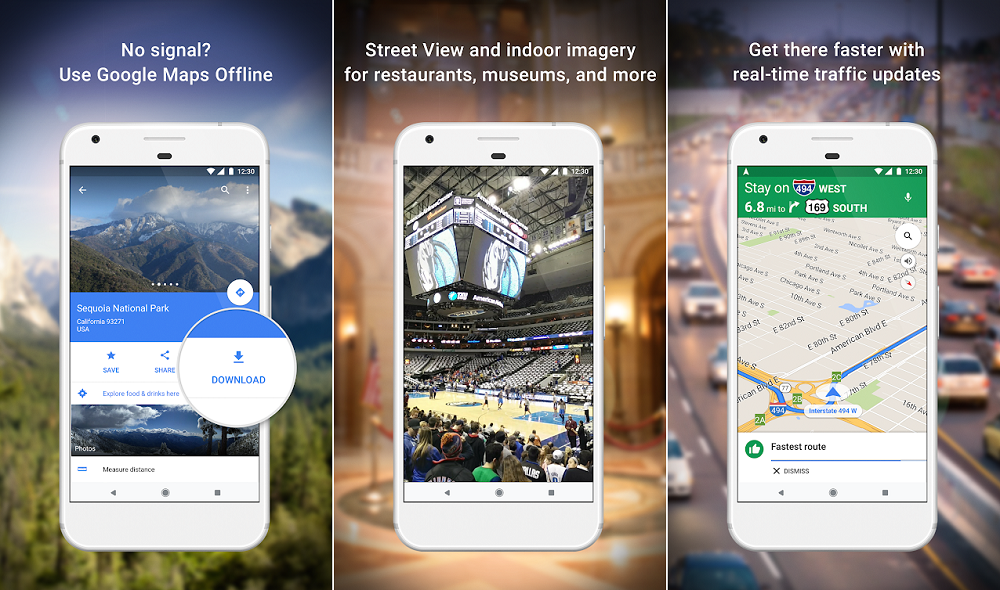 In 2021, with seemingly ubiquitous 5G, it seems not that necessary. But offline maps can be salvation when you cannot access the Internet – because of poor coverage or of maxing your balance. No matter, you can prepare for this when you're planning to visit a problem area.
Enter your destination in Google Maps.
Tap the name of the place under the map.
Tap the three-dot menu in the top right corner.
Select "Download Offline Map".
Confirm it by tapping "Download" again.
Plan Multi-Stop Routes with Google Maps
If you are planning a trip that includes multiple points, you can preplan it with Google Maps as well. Yes, the app supports routes with several stops. Do it like this:
Enter the first point you're planning to visit (the closest to you or the one you need to visit first of all).
Tap the Directions button.
Tap the menu button in the top right corner.
Choose "Add Stop".
Repeat until you have added all the necessary spots.
Then tap "Done".
Google Maps now can calculate all your routes, given the time you will take your trips and road conditions at the moment. If necessary, it will update the estimations in real time, but the approximate ETA will be available right now.
There's Always More
There are other tricks that help you make more use of Google Maps. All of these above (and many more) are available on both Android and iOS. With them, your phone will become more useful as a navigation device.
If you find it useful, share it with your friends on your Facebook or Twitter page. Or leave a comment here if you know a trick we have missed (we know there are some). Thank you in advance!