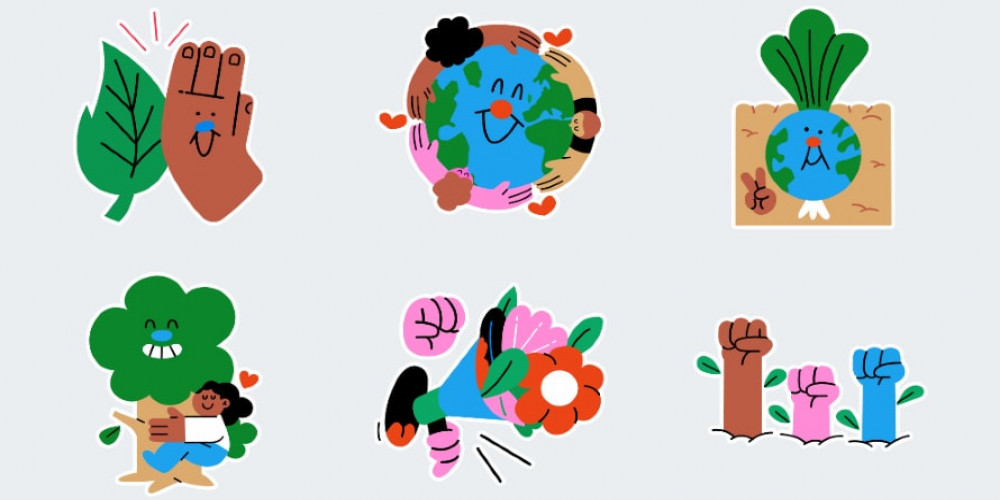 Many apps and services celebrate Earth Day with adding some special content. As for WhatsApp, it features a sticker pack by Juan Molinet (Argentina), containing 21 stickers illustrating the most challenging environmental problems. Power and water usage, forests elimination and global warming, and many other topics are reflected in the stickers that are now available for both Android and iOS versions of the app.
To download the sticker pack, open any chat, tap the sticker icon in the input field and then tap "+". The new pack will be the first suggestion. Tap the arrow to the right of the pack to download it. To send someone a sticker from this pack, just select it from the list by the pictogram like you do with any other sticker. The pack takes only about 500 KB and remains available after the Earth Day. It's a constant reminder that it takes more than one day of good intentions to do what should be done about it.
Along with the pack, WhatsApp introduced several more wallpapers reminding us of how great and yet fragile Mother Mature is. To download them, you need to enter Settings – Chats, choose Wallpapers, and download the new one. Choose your favorites by the preview thumbnails on the list.