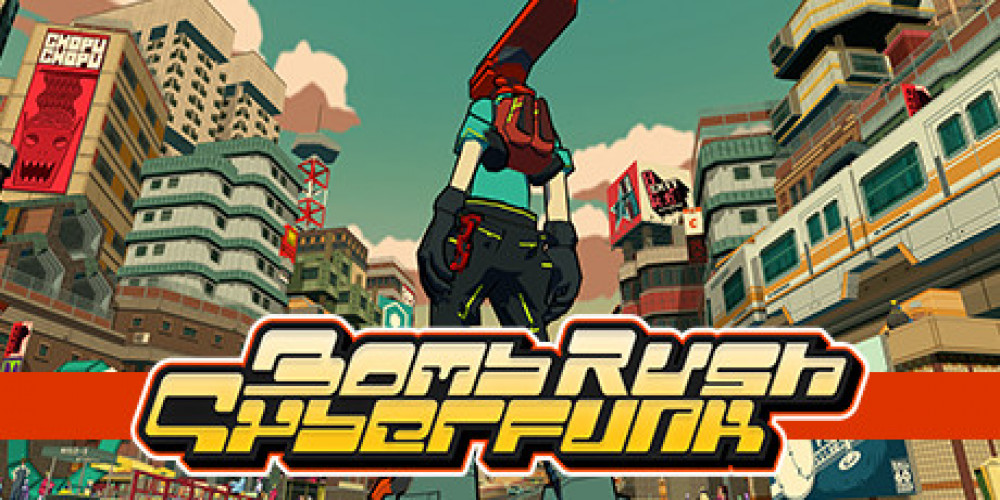 If you are from an audience that genuinely enjoyed Ready Player One and Stranger Things, you'll need something similar among videogames. Bomb Rush Cyberfunk delivers all of this: dynamic arcade gameplay, old paperback comic book-like visuals, and the OST heavily inspired by Afrika Bambaataa or Mantronix (or their followers from the 1990s, like Bomfunk MCs or Music Instructor).
The characters in this game bomb the walls with graffiti, run through the city, escaping cops, and entering rivals' turf, in an energetic style. They combine physics-defying parkour tricks and dancing, just as the name suggests, which means the gameplay will be anything but dull in this 3D setting. The setting is a great place for visiting incredibly strange spots and meeting weirdo NPC, contributing to the retrofuturistic urban madness.
As for the gameplay, it will mostly be a 3D platformer in an urban setting, where you can do lots of tricks, like wall-riding, crazy jumping, and stuff that makes Assassin's Creed pale down. On Steam, you will be able to use gamepads (highly recommended for the right experience).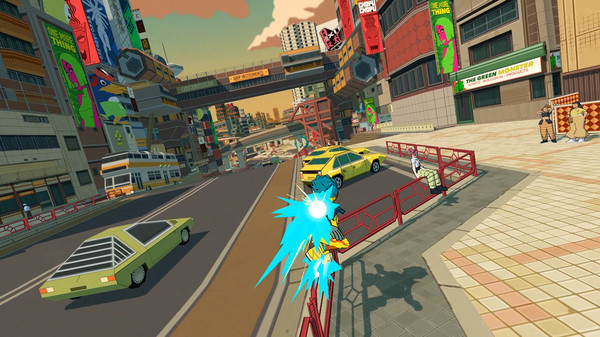 Old game fans will see the resemblance it has to the cult Jet Set Radio, a game of 2000 that was also 1980s-infused. Originally developed for Sega Dreamcast, Jet Set Radio eventually made it to all the popular platforms of the decade, including iOS and Android. This action game was full of urban counterculture, graffiti, skating, electro and funky music, and delinquent behavior. So it will probably be Bomb Rush Cyberfunk, its release date so far unknown. What's known is that Hideki Naganuma, the composer of Jet Set Radio, will also be responsible for the Cyberfunk music. Frankly speaking, we're not sure whether we're more eager to play it or to listen to it when it's released.